Can dogs eat cranberries? The answer to this question is partial YES, and partial NO. Because the cranberries are safe for the dogs and provide benefits when given in moderation. On other hand, they can be harmful also if they exceed a specific level.
What are cranberries?
Cranberries are trendy snacks that provide several benefits. Cranberries are known in the world by the name Vaccinium oxycoccos. This tiny fruit is red in color and looks very cute, and it tastes sweet and sour.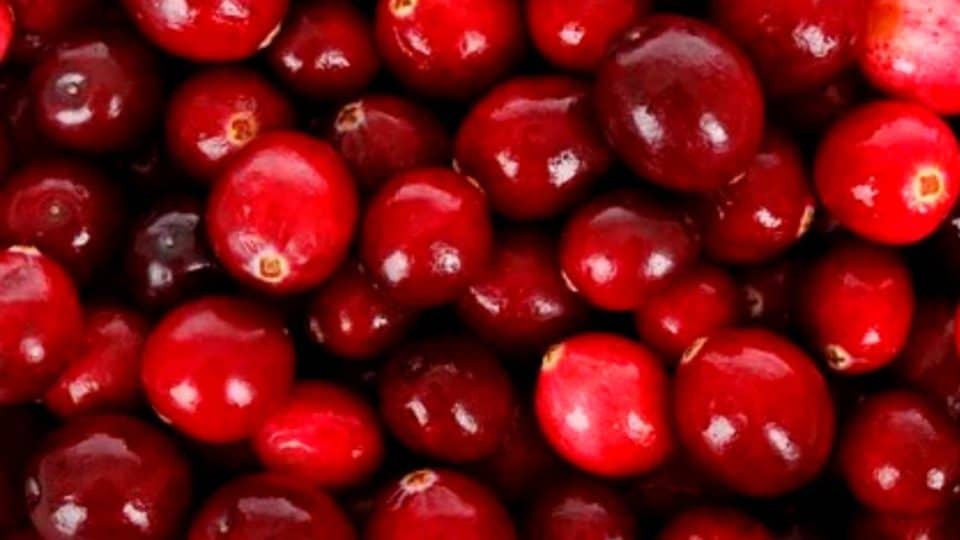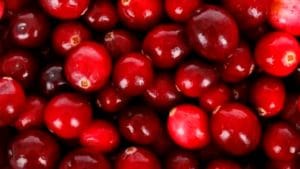 The cranberries are available in fresh, dried, or frozen forms. This is also used in the form of cranberry sauce, which is very delicious. The cranberries juice is also available in canned forms, and you can make it fresh at home.
Nutritional value of cranberries
The nutritional value of cranberries is very high as 100 grams of cranberries provide 46kJ energy to you. These contain carbs, vitamins, minerals, and other essential nutrients.
here is a list of nutrients present in 100 g of cranberries is as follows:
| | | |
| --- | --- | --- |
| Nutrients | Amount in gram | %age daily value |
| Fat | 0.13 g | |
| Carbs | 12.2 g | |
| Sugar | 4.04 g | |
| Dietary fibers | 4.6 g | |
| Proteins | 0.39 g | |
| Thiamine | 0.012 mg | 1% |
| Riboflavin | 0.02 mg | 2% |
| Niacin | 0.101 mg | 1% |
| Pantothenic acid | 0.295 mg | 6% |
| Vitamin B-6 | 0.057 mg | 4% |
| Vitamin C | 13.3 mg | 16% |
| Vitamin E | 1.2mg | 8% |
| Vitamin K | | 5% |
| Calcium | 8 mg | 1% |
| Iron | 0.25 mg | 2% |
| Magnesium | 6 mg | 2% |
| Manganese | 0.36 mg | 17% |
| Phosphorus | 13 mg | 2% |
| Potassium | 85 mg | 2% |
| Sodium | 2 mg | |
| Zinc | 0.1 mg | 1% |
| | 87.13 g | |
Benefits of cranberries to dogs
The cranberries are very delicious and contain a number of nutrients that are very beneficial for the dog.
some benefits provided to the dog by eating cranberries are as follows:
The cranberries contain antioxidants which are vital to fighting against cancerous cells and the aging signs.
A research proved that the use of cranberries ceased or slowed the growth of tumors in the body. So by providing cranberries to your dog, you are preventing the dog from cancer.
The use of cranberries can improve the digestive system of your dog. The presence of dietary fibers ensures the good of the digestive system of the dog.
Cranberries contain a high amount of vitamin C, which will strengthen the immune system of the dog. Due to the robust immune system, your dog can deal with different kinds of diseases and germs.
Cranberries have anti-fungal and anti-bacterial properties. So, by providing cranberries to the dog, you are making your dog secure against bacterial and fungal infections.
The use of cranberries prevents your dog from the heart diseases like congestive heart failure, heart stroke, and heart murmurs.
Helps in the reduction of blood clotting and lowering stroke risks.
Improves the oral of the dog.
Warnings about cranberries for dogs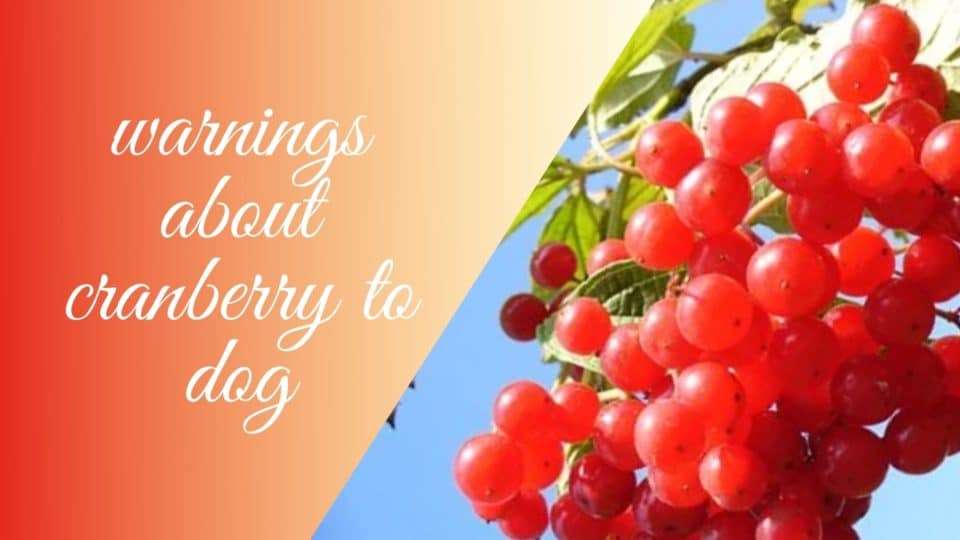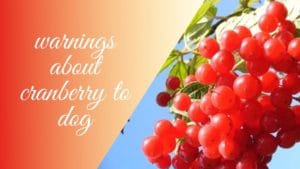 The cranberry will be a very delicious treat for your dog. And if you want your dog to enjoy the sweetness and tartness of the cranberry, then you must keep in mind that too much good thing is not good.
Must limit the dose of cranberry when giving it to your dog. Because a high amount of cranberry served to the dog can cause severe problems to your dog.
Don't give the cranberry sauce or any other ready-to-eat cranberry food to your dog because these can contain ingredients that are not good for the dog.
Avoid giving dried cranberry to your dog.
If you are giving cranberry to the dog for the first time, give only a small quantity to ensure that your dog is not allergic to it.
Amount of cranberries safe for
It is not suitable for the dog to overeat cranberry. If your dog is a cute furry, you should stick to only 1 or 2 cranberries. But if you have a big dog, you can give a little bit more to your dog.
FAQs
Can dogs eat dried cranberries?
Dried cranberries are not suitable for the dog because the dried cranberries can cause diarrhea and stomach upset in your dog, so avoid giving dried cranberry to your dog.
Can dogs eat cranberry sauce?
The cranberry sauce may contain other harmful ingredients for the dog, so you should not offer cranberry sauce to your dog.
Conclusion
Cranberries are suitable for the dog but are conscious about the amount of cranberry you are serving to your dog. Keep the amount of cranberry in moderation.
Don't share dried cranberry and cranberry sauce with your dog. Because these can cause problems for your dog.
Wrapping it up, I want to advise that you always consult your dog's vet before giving anything to your dog for the first time.