Can a dog eat bread? This is the most common question about dog food. The answer is YES; your dog can eat whole grain or Plain white bread. Bread without any other extra ingredients is safe for dogs.
But before offering the bread to your dog, make sure that it does not have any harmful ingredients like raisins, which can be dangerous for the dog.
Bread as an occasional food
Although dogs can eat the bread, you have to give it to your dog in a limited amount and avoid providing the bread daily to your dog because it can affect your dog's health and become the reason for weight gain.
If you like to give the bread to your dog and the dog, then give it freely. But with eating this, it is a must to get your dog for a walk and do some physical activities to digest the bread.
Because sometimes, eating bread can cause stomach problems, gastrointestinal problems, and your dog may not feel active due to these problems.
So be caring complete, that you are giving formally and a limited amount of bread to your dog.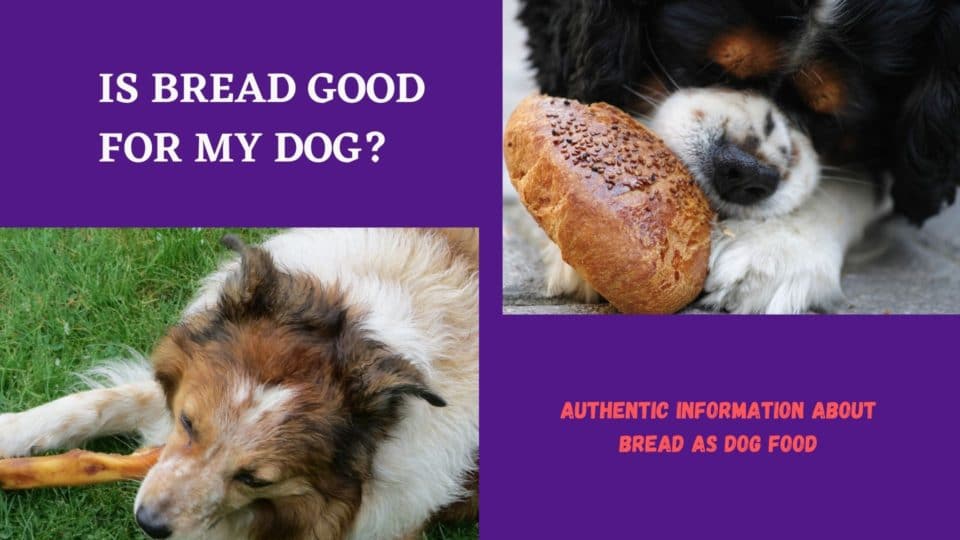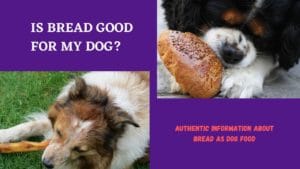 Things to avoid giving dog on bread
As we discuss that plain bread is safe for dogs, it is very important that you not give bread with flavors, like chocolate, vanilla extract, or any other ingredient that is not good for the dog.
Because bread having such ingredients can affect the dog's health and maybe the reason for any allergy, irritation, and stomach problem.
Here is a list of things that are not good for a dog:
If your dog accidentally eats the bread having these ingredients and starts acting some abnormal activities. Don't waste time and get your dog as fast as possible to the nearest hospital.
The veterinarian can cure your dog; if you get late, it can be the reason for death or some major illness.
Avoid getting bread dough to the dog
Do you like baking? If yes, you must be baking in the kitchen, but it is risky to have a dog.  It would help if you did not make the bread in the home, because as we all know that in the yeast is an essential ingredient in making bread.
And some people use baking powder or baking soda in the dough of bread, which ferments the dough of bread, and if your dog accidentally ate that dough, it can harm your dog's stomach. Some of these problems can appear in your dog:
Weakness
Elevated heartbeats
Depression
Distended abdomen
Seizures
Coma
Retching or vomiting
Depressed central nervous system
Unsteady, drunken gait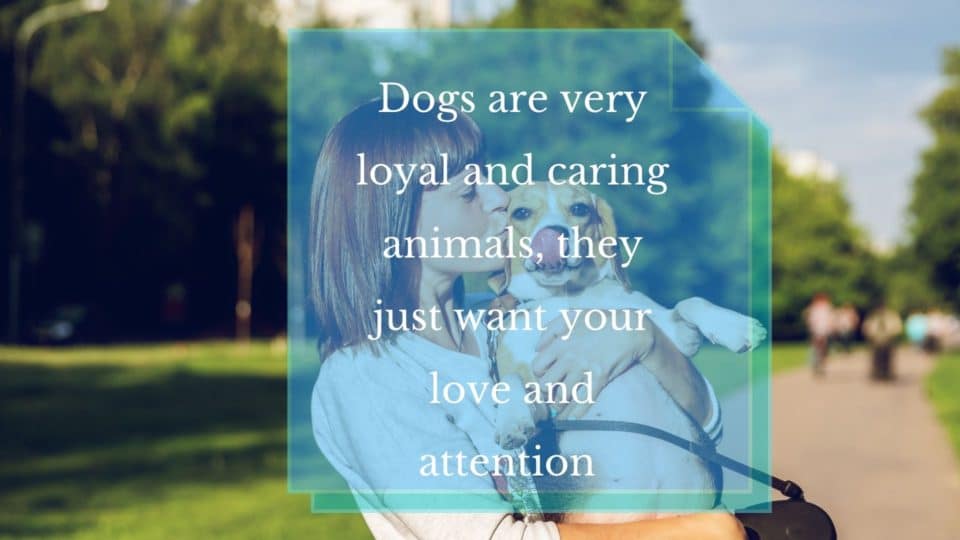 Serving tips of bread to the dog
As I said before that bread is good for the dog, but in a limited amount you can give the bread
once in a week
always give the bread in small slices
never give the whole piece of bread to your dog
make sure the bread should full cooked
bread should be soft
always provide bread made with healthy and safe ingredients
FAQs
Is bread toast good for a dog with diarrhea?
NO, the toast is not suitable for the dogs because it is hard, the dog cannot chew it properly. This can irritate the dog and can cause the problem in the digestion of bread. So, it is better to avoid giving toast to your dog.
What to do if my dog ate the bread dough?
This is a critical situation, but if it happens, do not waste time and get your dog to the nearest vet, and he will try to force the dog to vomit the bread. Or maybe use any other way to treat the dog. But it is essential to get the dog to the vet as fast as possible.
How much bread can my dog eat?
It would be best if you gave the bread in a limited amount. Better is to make a diet chart of your dog routine and provide the bread on a special occasion. Or you can give the bread to your dog once a week with a minimal amount, and the bread should be in small slices.
Conclusion
Dogs are adorable and faithful animals. It would help if you gave them a healthy and authentic life. As bread is suitable for dogs but keeps it in mind, everything is good if presented in a limited amount.
Same with the dogs, you have to consult with your dog's veterinarian about your dog's diet. Provide everything with the dog's veterinarian prescription, and always take a walk with your dog to digest the food.